By Chris Baraniuk
Technology of Business reporter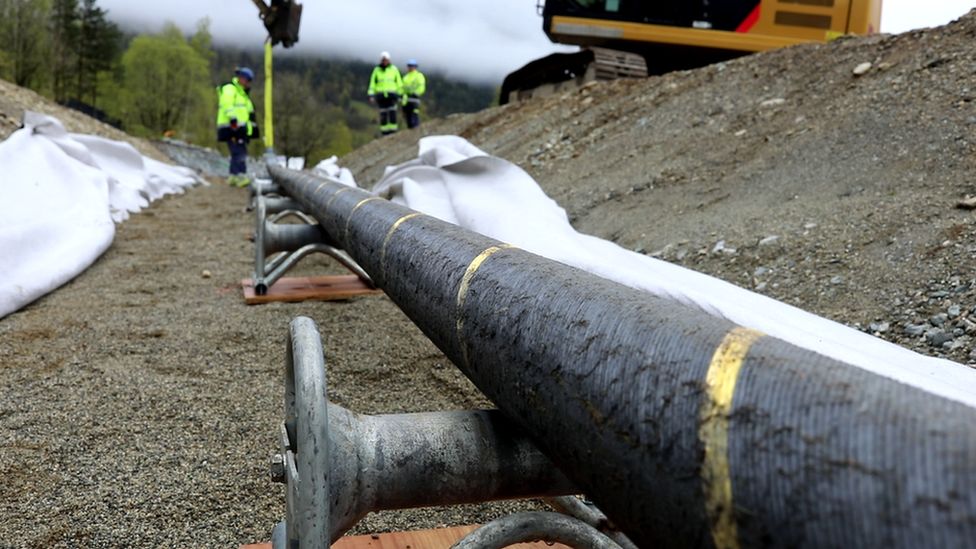 If you wanted to build a gigantic new solar farm, you would probably choose the desert over Dartmoor.
Many have dreamed of exploiting the desert sun, but one of the challenges has always been how to export that electricity.
Xlinks, an energy start-up, says it has the answer with the world's longest under-sea power cable.
A total of four cables are planned to snake for 3,800km (2,360 miles) along the seabed from a solar and wind farm in Morocco past Portugal, Spain and France, before landing in the Devon village of Alverdiscott.
"It's absolutely doable," insists chief executive Simon Morrish. His firm hopes to have the project up and running by the end of the decade.
If all goes to plan, Xlinks' cable will provide 3.6 gigawatts of electricity, enough to power seven million homes, for 20 or more hours a day. It will join several similar, if shorter, lines that connect the UK's electricity grid to neighbouring countries.
Energy firms plan to establish even more under-sea power cables here and in other places around the world in the coming years. But what does it take to install them?
And with one connection between France and the UK recently knocked out of action due to a fire, are these cables really going to provide reliable sources of energy in the future?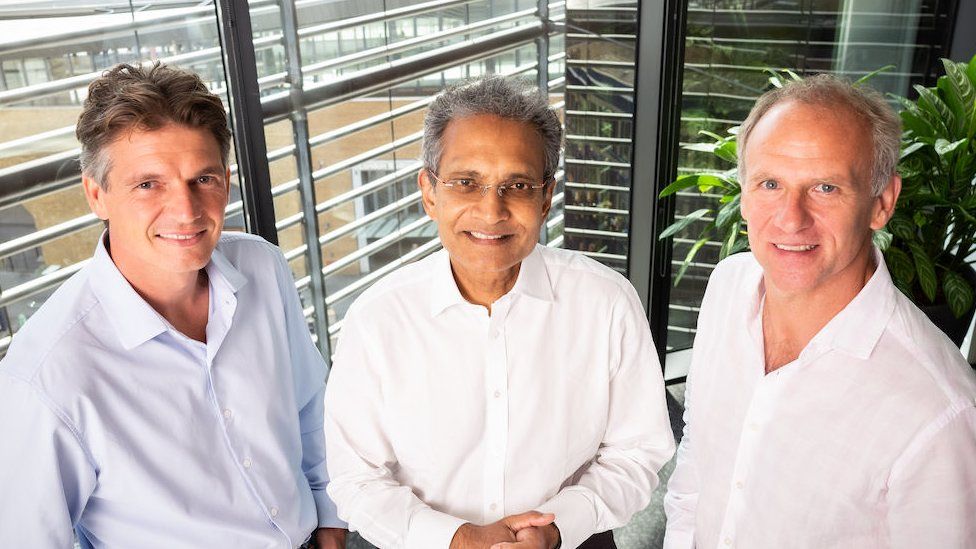 "There's so much capacity going to be coming off the grid in the next five to 10 years, we desperately need to be able to increase that capacity," says Mr Morrish, referring to the UK.
A surplus of electricity from renewable resources is sometimes available in one country while a neighbouring nation is experiencing a shortfall in supply. It is relatively hard to store energy, especially long-term, so transferring it via a cable to your neighbour is in principle a good way to make sure it doesn't go to waste.
But no-one has yet built under-sea cable infrastructure on the scale proposed by Xlinks. Generally, a small trench is prepared in the seafloor to house cables like this, which are sometimes subsequently buried under concrete mattresses or rock.
The cable will follow a route that reaches 700m below sea-level at its deepest point – reducing the risk of damage from anchors and fishing gear. "It's not the shortest route to the UK but it has the lowest technical challenges. It will be buried below the surface the whole way along," Mr Morrish adds.
There will be some energy loss along the cable – 13% – but Xlinks says generation costs in Morocco will be low enough to ensure the project's viability.
The technology required to install cables of this length is already available says Behzad Kazemtabrizi at Durham University, some of whose work is sponsored by the government's Offshore Renewable Energy Catapult.
He says he is unaware of any other project planned on such a scale: "Certainly it's very ambitious."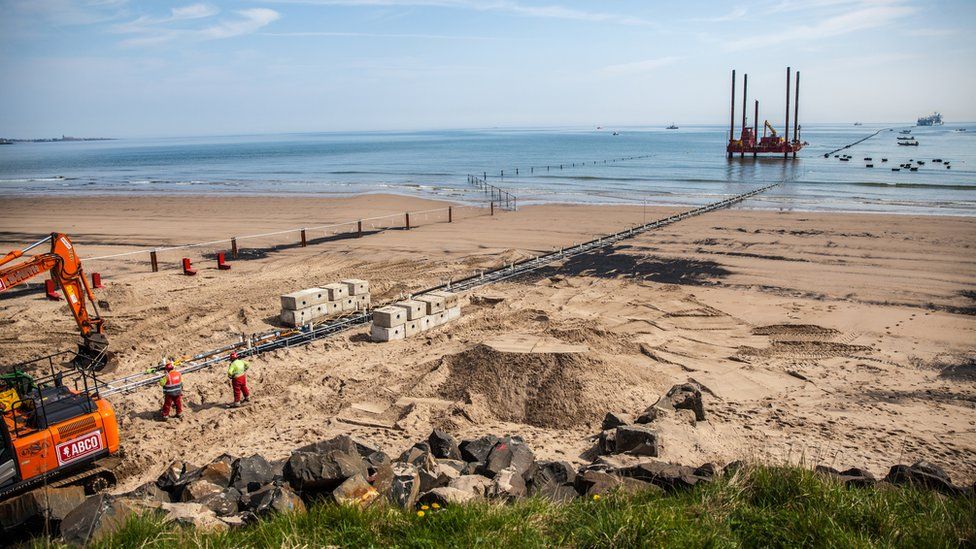 The trickiest part might come in connecting the cable to the assets at either end, however. Dr Kazemtabrizi explains that Xlinks will need to carefully choose the right equipment to manage its high voltage direct current cables, to avoid unwanted efficiency losses.
A "very, very detailed resource study" to ensure a reliable supply of sunshine at the Moroccan site is also crucial. Xlinks says it has already made an assessment based on satellite data and that a more detailed study using on-site wind masts and meteorological stations will take place soon.